Paul Robertson
Apr 24
Void

by me and Jacky
Apr 08
Mercenary Kings animations
Here's some animations from Mercenary Kings by Tribute Games. Get it now on Steam or PS4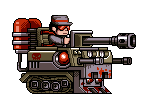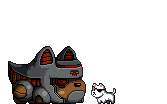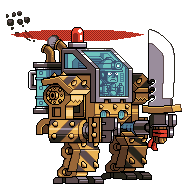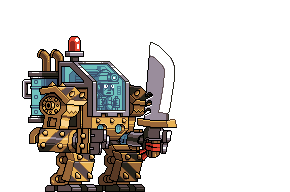 Mar 26
MERCENARY KINGS OUT TODAY ON STEAM FOR MAC AND PC!! -
CLAW better hide because the Mercenary Kings are on the move RIGHT NOW on Steam PC and Mac!!

Mercenary Kings is our biggest project yet : a 1-year project eventually turning into a 1.5+ year production. Sharing it with you in it's full, completed glory is thrill for all of us here at Tribute Games!

Mercenary Kings, in it's completed version is a run-and-gun mission-based platformer that offers you :

Over 100 missions!

Looting & Crafting! Grab materials from vanquished enemies or hidden all over Mandragora Island and use them to build new weapons and equipment!

Lots and LOTS of weapons : hundreds of knives! Over 300 gun parts to mix and match, leaving you to create the most powerful weapon possible!

Online and couch co-op! Enlist other mercenaries in the fight against Commander Baron and CLAW!

KICKING character animation by Paul Robertson!

Steam Cards! Exchange cool cards done with never-before-seen Mercenary Kings character art!

All of this and MORE is currently available for PC and Mac on Steam with 25% OFF first week! If you already have the Early Access version of the game, don't worry, the game will update on launch day.

We're extremely thankful of those of you who have supported the game from Kickstarter through Early Access! We'd write more about it, but now is the time to go out and KICK SOME CLAW!

UPDATE: We've found a game-breaking bug in the MAC version and we're working on fixing it ASAP, hopefully later today.
Mar 13
MERCENARY KINGS LAUNCHES APRIL 1ST ON PLAYSTATION 4 AND MARCH 25TH ON STEAM - PC/MAC!!! -
FINALLY! We at Tribute Games are extremely proud to announce that the full version of Mercenary Kings will be available to you within a few weeks!

Awesome! When and where do I get it???
Mercenary Kings will be available for Playstation 4 on the Playstation Store starting APRIL 1ST!

Retaining it's Early Access price of $14.99 for a whole week from launch, Mercenary Kings will be deployed on Steam for PC AND MAC on MARCH 25TH!

I already got the Early Access version—do I have to buy this again?
Absolutely not! Your version will upgrade automatically to the completed version!

What's different from the Early Access version?
The completed version of Mercenary Kings gives you to over a hundred missions, new weapons, brand new areas and bosses, the WHOLE Mercenary Kings package!

Will it be available for Vita/Wii/Other platforms?
It's always a possibility but for the moment, we're concentrating on launching Mercenary Kings on Playstation 4, PC and Mac. We'll let you know if we get onto a new platform.

So it's finally coming out?
Yes ! We thank you for your patience with us but we advise you to get ready because in a matter of weeks, it'll be time to CUT DOWN CLAW!
Feb 11
creation
Jan 22
Adventure Time
A while ago I did some animations on Adventure Time: Hey Ice King! Why'd You Steal Our Garbage?! by Wayforward.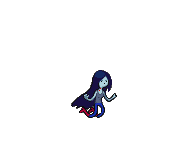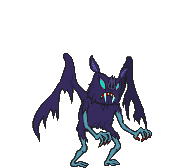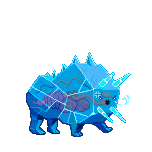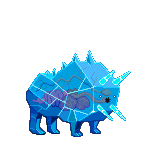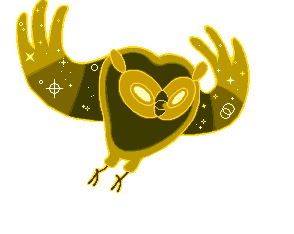 Jan 18
expedition
Jan 02
ascension
Dec 10
evolution
Nov 27
keep going