6 tags
Press Paws
my picture for Press Paws
4 tags
Mercenary Kings progress
Mercenary Kings will be on show at the IGDA DemoNight in Montreal next Tuesday 22nd. If you can't attend, you'll have another chance to see the game at PAX East in March at the Tribute Games booth.
2 tags
Meow
little guest animation for Anamanaguchi
4 tags
Mercenary Kings NPCS
Here's some NPC animations from Mercenary Kings. Things are going pretty good so far.
6 tags
Gravity Falls animations
I did some stuff for the Disney show Gravity Falls. It was awesome fun to work on and I got to go nuts with ridiculous animation and videogame references. It's a pretty sweet show so check it out.
4 tags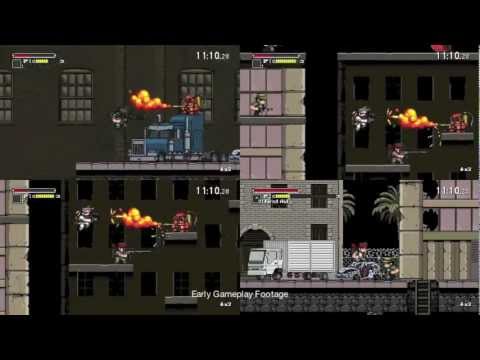 4 tags
4 tags
5 tags
Kickstarting Mercenary Kings
Tribute Games is launching a Kickstarter for Mercenary Kings today! We really want to make this game the best it can be, and to achieve that we need additional support. We hope that people will see the huge potential of this game like we do and will be willing to participate in this adventure! Our backers will get cool rewards (the most basic one being a digital copy of Mercenary Kings and a...
dee jay
picture for the iam8bit streetfighter exhibition
7 tags
meatbun
little advertisement for meatbun  original size
2 tags
spinegirl
did this a while ago from a sketch by kinucakes
4 tags
fruits and vegetables
original size
6 tags
Wizorb on Steam
Wizorb by Tribute Games is out on Steam and it's at 10% off till March 21st. Get it, it's really great. Check out the new trailer here Here's some more animations I did on it. Buy Wizorb on Steam
6 tags
attack the block
awesome movie
head cunt dick beam (+cats)
double size
demon's souls dark souls
Here's a little tribute to two of the most baller games out there. I think everyone's scale is kinda off, but whatevzzzzz double size
Wizorb is out
Wizorb by Tribute Games is now available for download on Xbox Live Indie Games. I did animations on it. Here's a new trailer and a cool interview
17 tags
universe party 2 - tom nook's monster dunk slam...
X2
10 tags
Super I am 8 Bit pics
here's my pieces i did for the Super I am 8 bit show IREM VS TAITO original size VIOLENT STORM by konami (listen to THIS while looking) original size CUSTER'S REVENGE original size also here's some little step by step gifs of each piece, which might be interesting to some people iremvstaito violentstorm custersrevenge
2 tags
missingno
10 tags
universe party
this took a few all nighters… double size version Also I've got a few new pieces in the upcoming i am 8 bit show, go to it and see them
2 tags
bbc 2011
4 tags
cats
4 tags
kings
4 tags
633 634 635
did this other BG but it didn't seem to fit as well
3 tags
pokegirls
http://www.serebii.net/pokedex-bw/633.shtml animated version coming soon
3 tags
grass bros
+all bros
2 tags
kp
~___~
3 tags
fire bros
original size
2 tags
4 tags
VG DOGZ
3 tags
water bros
original size
4 tags
2 tags
some more old stuff
2 tags
some old stuff
I was looking through some old stuff tonight and figured I never really posted much of it, so here it is ^__^     
4 tags
vanillgirls
original size distracting text version
4 tags
3 tags
4 tags
pokemon
2 tags
fish girl